Are you in search of a local barber shop in Phoenix, AZ that provides the best haircuts? Look no further than Arcadia Barber Shop! With our expert barbers and exceptional services, we're dedicated to providing a grooming experience unlike any other.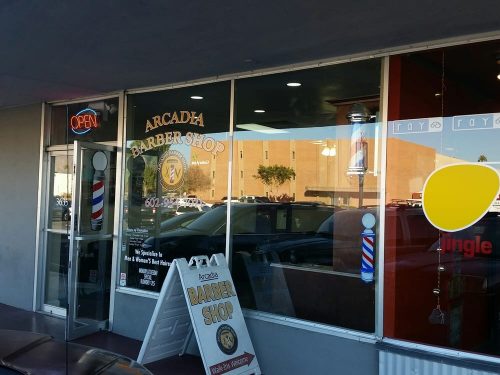 The Best Men's Haircuts
At Arcadia Barber Shop, we take pride in offering the best men's haircuts available in Maryland, Phoenix, AZ. Our team of skilled barbers understands the importance of a stylish and well-maintained haircut, and we're equipped with the latest techniques and styles, ensuring that you leave our shop feeling confident and looking your best.
Unparalleled Expertise and Attention to Detail
When you step into our barbershop, you can trust that you're in capable hands. Our barbers have years of experience and are passionate about their craft. They also stay up-to-date with the current trends and are always eager to create a haircut that suits your personal style. So whether you're looking for a traditional cut or a more modern, edgy look, we've got you covered.
Relaxing Atmosphere and Personalized Service
At Arcadia Barber Shop, we strive to provide not only exceptional haircuts, but also a relaxing and enjoyable experience for our clients. That's why our shop is designed with comfort and style in mind, providing a space where you can sit back and unwind as our skilled barbers work their magic. And we also take the time to listen to your preferences and offer personalized advice to help you achieve the perfect haircut.
An Array of Services Tailored to Your Needs
We understand that every client has unique needs and desires when it comes to grooming. That's why we offer a wide range of services to cater to individuals of all ages and styles. From classic haircuts to beard trims and hot towel shaves, we have the expertise to deliver the results you desire. Our attention to detail ensures that no matter the service you choose, you'll leave looking and feeling your best.
Excellent Customer Service and Professionalism
At Arcadia Barber Shop, we prioritize customer satisfaction above all else. From the moment you walk through our doors, you'll be greeted with a warm and friendly smile. Our barbers are also committed to providing exceptional service, going above and beyond to exceed your expectations. We truly value your time and guarantee that you will always receive prompt and professional service.
Clean and Sanitary Environment
Your health and safety are our top priorities, which is why we maintain a clean and sanitary environment at all times. Our barbers follow strict hygiene practices, ensuring that all equipment is thoroughly sterilized between each client. So you can relax and enjoy your grooming experience with complete peace of mind.
Convenient Location and Hours
Located in Maryland, Phoenix, AZ, our barbershop is conveniently situated for residents in both areas. So whether you're in need of a quick touch-up, or you need a full grooming session, we offer flexible hours to accommodate your busy schedule. Walk-ins are also always welcome, although we recommend scheduling an appointment to guarantee your spot.
Visit Arcadia Barber Shop Today!
So if you're in search of a local barbershop in Maryland, Phoenix, AZ that offers the best men's haircuts, look no further than Arcadia Barber Shop! Our team of skilled barbers is ready to provide you with a grooming experience that leaves you looking and feeling your absolute best. Simply schedule an appointment or drop by our shop today and discover the difference Arcadia Barber Shop makes for yourself!