Are you tired of going to the salon whenever you need a haircut and wish there were an old-school men's barber shop in Phoenix, AZ, just like the old days? Well, Arcadia Barber Shop is the place for you! With over 20 years of experience, we offer the best men's haircuts in Phoenix, AZ, for people like you.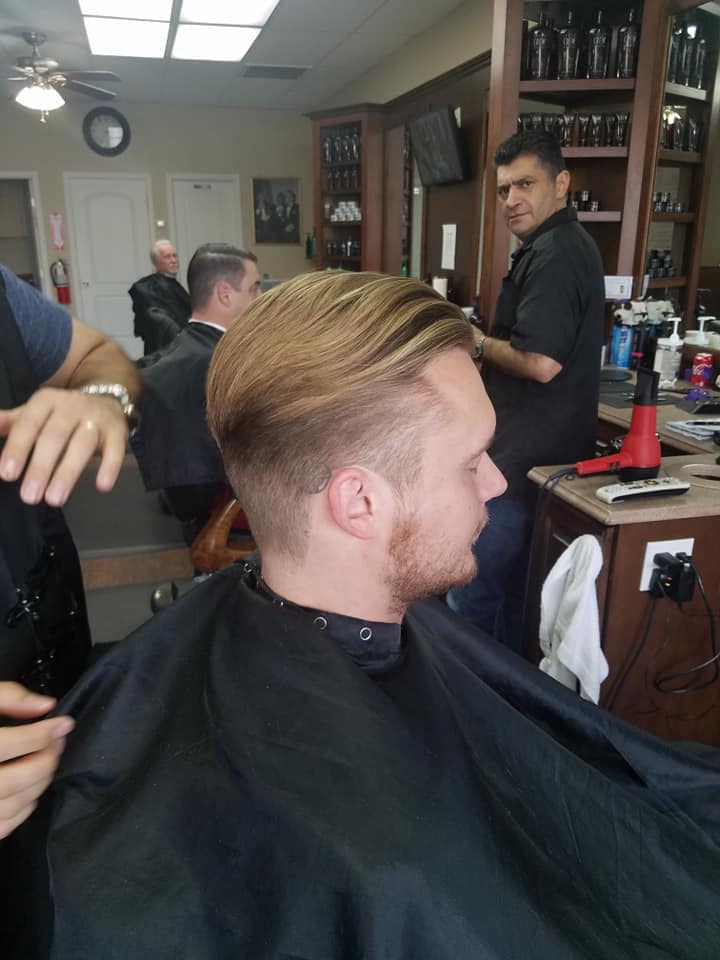 Traditional Hair Styling: Just Like You Always Wanted

At Arcadia Barber Shop, we provide traditional scissor haircuts that will help you look great quickly and effectively. You'll get paired with a friendly and skilled state-board-licensed barber who provides the quickest and best men's haircuts in Phoenix, AZ. Once you work with our barbers a few times, they'll know your style and can create it without much guesswork.




Fades: Add a Little Style to Your Haircut

Do you need a little extra style to your hair but can't find a men's barbershop in Phoenix, AZ, that can do great fades? At Arcadia Barber Shop, our team has trained for years to master the fade and fully understands this simple process. As a result, we can produce attractive and subtle fades that give your hair an appealing but not overly fancy style.




Don't Forget Our Other Services

While you're getting groomed, don't forget to treat yourself to one of our famous tension massages! We'll work the stress out of your shoulders and back, so that when you stand up to leave, you walk out feeling like a brand-new man.

While we focus on giving the best men's haircuts in Phoenix, AZ, we can also provide other grooming services, such as:

Shaves and beard trims to keep yourself looking sharp
Facials that help improve your overall appearance
Massages that help you relax and look a little younger
General male grooming to sharpen up your style




Shampoos: A Great Way To End Your Visit

After getting a haircut with the best men's barbershop in Phoenix, AZ, you deserve an excellent shampoo. We provide professional shampooing to wash out stray hairs and relax after a busy day. Our barbers will give you a gentle scalp massage that helps soothe your anxiety and then wash and style your hair so you can walk out proud of your new look.
Call Us Today To Set Up Your Appointment
If you need the best men's haircuts in Phoenix, AZ, and want to work with a men's barber in Phoenix, AZ, with an appealing old-school feel pitched to a modern audience, call us at Arcadia Barber Shop at (602) 954-7071 to set up your appointment. We're open every day but Saturday and can pair you with a professional who understands your hairstyle needs.