Looking for a trusted and professional barber shop for a men's haircut in the Phoenix Arcadia area? Then look no further than Arcadia Barber Shop for a professional haircut in Arcadia, AZ and much more.
In addition to haircuts, we offer men's beard trimming in Arcadia along with many other professional grooming services. When it comes to looking great, from your hair to your beard, it begins with the licensed professionals at Arcadia Barber Shop.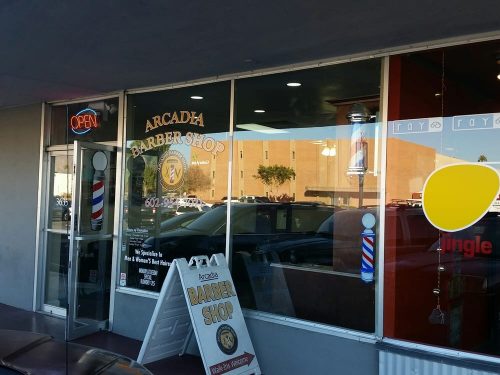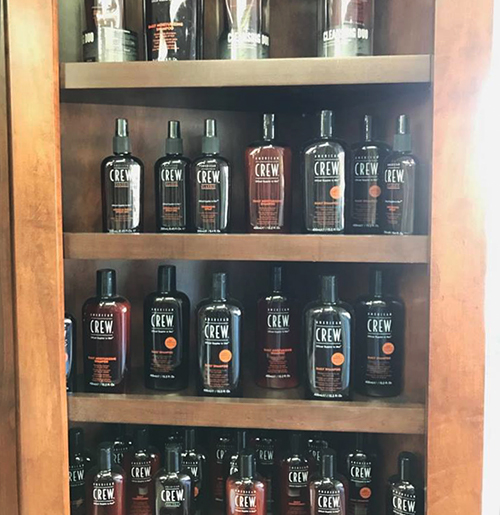 Looking for a Great Men's Haircut in Arcadia AZ?
While we have watched barber shops come and go, for decades now, our professional, talented, and dedicated staff have been delivering the finest barbering services available. Proudly serving the Phoenix community, we continue to provide that traditional barber shop ambiance and premier barber shop services.
Thinking about a fade, new cut, style, or perhaps just a little off the top? From the latest styles and trends in men's haircuts to classic fades and more, we have the skills, team, and tools to keep your hair and beard looking their best.
Need Professional Men's Beard Trimming in Arcadia?
Welcome to Arcadia Barber Shop. We look forward to providing you with everything you expect from the barber shop experience and more. From delivering the finest cuts, styles, products, and services, you can rely on Arcadia Barbershop for all your hair and beard care needs.
Our staff is dedicated to their craft and are licensed, trained, and experienced barbers. It is also that commitment and expertise that you get with every service and every visit. When you want a men's haircut in Arcadia, AZ, you want to visit the pros at the Arcadia Barber Shop.
Contact us to learn more about our services or schedule an appointment today. We also accept walk-ins, so stop in to say hello or for your next great cut.