What makes a good barber shop in Phoenix, AZ? Great barbers, of course! At Arcadia Barber Shop, you'll benefit from more than 20 years of staff experience and barbers who take pride in their craft. Our staff is up to date on all the latest trends in men's hairstyling, while also being able to give you the old-school cut and shave you crave from a traditional barber.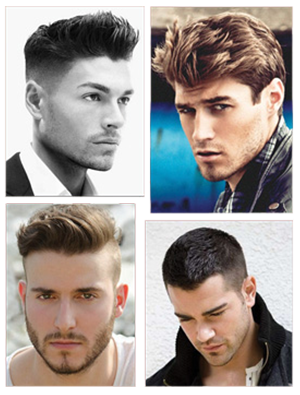 Haircuts & Shampoos

Whatever your preferred hairstyle or the length of your cut, we've got clippers at the ready! We deliver a full range of men's haircuts in Phoenix, AZ, along with all of the additional services your hair needs to look great, feel great and growth healthily. Our services include:

Fade: We can give you all types of fades, with emphasis on perfection and precision. Count on our barbers to deliver a fade that's smooth, with great lines and perfect length, styled exactly how you want it.
Razor: Looking for a shop that'll give you a traditional razor cut? We'll make sure your cut is perfect at every angle, with clean lines that are smooth and flawless, front to back and side to side.
Scissor: Need a little off the top? Want to add some texture to your cut? Dreaming up a new style? Whatever your preferred cut, our barbers are wizards with scissors and will leave you with a hairstyle you'll feel confident about.
Shampoo: Don't forget to get a shampoo while you're with us! We'll pamper you with a full shampoo that restores the moisture to your hair and leaves it feeling silky and soft.




Facial Hair

If you're rocking a full beard, a goatee, a mustache or a combination of facial hair, don't neglect its grooming! Let our barbers clean up your stubble and shape your facial hair for a flawless look that'll turn heads. We offer:

Shaves: Whether you just need your beard lined up or you want a completely smooth shave for a clean-cut look, we deliver the best straight-razor shaves in the area! Count on silky soft results and a complementary hot towel.
Beard trims: It's amazing how good a beard can look when it's cut to the right length, properly groomed and perfectly shaped. Let us take your beard to the next level with a proper trim and we promise you'll be back every time it needs a cleanup!
Facials: Moisturizing isn't just for the ladies! Your skin deserves top-level treatment and we'll make sure it gets it. Our facials are invigorating and restorative.




Massage

While you're getting groomed, don't forget to treat yourself to one of our famous tension massages! We'll work the stress out of your shoulders and back, so that when you stand up to leave, you walk out feeling like a brand-new man.




Products We Sell

Shampoo
Conditioner
Power cleaner

Styling products
Shave gel/cream (Crew Brand)
Discover Your Best Look
There's nothing standing in the way of a well-groomed man who's ready to tackle the world. Stop into Arcadia Barber Shop today to get the invigorating, confident feeling that comes with a great haircut, shave and tension massage. Or, give us a call today at 602-954-7071 to schedule an appointment.